<![if !vml]>

<![endif]><![if !vml]>

<![endif]>
Mrs. Huska's First Grade Class!
Welcome!!!
I hope you had a great summer. This week I can say I understand the excitement or apprehension (or a little of both) your child may be feeling as they approach an important milestone in their life – the first day of First Grade! I absolutely LOVE teaching young children. Their enthusiasm about learning and their endless energy keeps me on my toes!! Hopefully, this letter will help you know what to expect in First Grade this year and answer any questions you may have.
I would like to take this time to tell you a little about myself. I received my teaching degree from Dakota Wesleyan University in Mitchell. I began my career in Salem working in Special Education for 2 years, taught 5 years of preschool in Sioux Falls before becoming an educator for the BVS District. This will be my 5th year teaching First Grade. I previously taught Kindergarten for 6 years, Jr. Kindergarten for 3 years and Title for 7 years. I live in Brandon with my husband, Chris, and my two daughters, Kaitlyn who is a senior at BHSU to study Secondary Education and Abigail who is a sophomore at BVHS. I love to read, take walks, browse stores – old and new, watch TV with my hubby, play card and board games with my family, and spend as much time as possible with my family and my mom.
Morning Arrival - 8:00
On the first day of school the students will line up at the recess doors. The ground will be marked where each grade level will line up. After the first day of school, please remind your child when they arrive at school to set their backpack in the first grade line and then walk out to the playground. The bell will ring at 8:00 to let students know it is time to line up. I will walk them to the classroom from there. If your child does not make it by 8:10 the start of our day they will have to come in through the office doors and receive a slip from Lanette before coming to the classroom.
Afternoon Dismissal – 3:00
I will walk the bus riders out to their bus the first week until they feel comfortable finding their bus. If you plan to pick up your child daily it would be helpful to meet your child at your designated outside spot to establish a routine. After the first few days they will then be sent out of the classroom expected to know where to go to. If at any time your child's pickup changes (even for a day) please send a note with your child, email me, or contact Lanette in the office.​ Your child will be sent home their usual method of transportation if a note or contact is not made.
Daily Communication Folder
All mail (work, letters, etc.) will come home in your child's 2 pocket daily communication folder. Please make a habit of checking your child's bag daily to share and discuss what they have learned or created.
Home to School Connection
I value the relationship and communication between home and school. I encourage you to become involved as much as possible in one of the following areas: helping with projects for the classroom; prepare school projects at home; volunteer with our baggie book program to listen to students read; coordinate classroom parties; and/or assist with field trips. After I compile the times and areas in which parents would like to volunteer their time, I will contact you. Typically, I wait a few weeks before I begin to schedule parents to allow the students to establish a daily routine and become acquainted with their classmates and teacher.
Parent/Teacher Communication
Throughout the year I will communicate with you through email most of the time; but other ways may be through notes brought home, my website, behavior notes if needed, weekly newsletters, telephone calls, report cards, and parent-teacher conferences.. If you need to contact me regarding questions or concerns, please feel free to call me before or after school @ (582 -2948 or 757-6285), send me a note or e-mail me at teri.huska@k12.sd.us.
Outdoor Recess
The children will be going out for recess daily. We will not go out for recess if it is raining or below 0 degrees. Please dress your child appropriately for the weather.
Money
On occasion it will be necessary for your child to bring money to school. Please place money in a sealed envelope inside your child's daily communication folder.
Please write on the outside of the sealed envelope:
▫ Your child's first and last name; parent's name
▫ The amount of money
▫ The purpose for the money (book money, field trip, lunch money (child's lunch #), etc.)
▫ My name.
Thank you in advance for writing this information on the outside of the envelope. It will help save me time and reduce the likelihood of errors. In addition, if the envelope would happen to be left on the bus or dropped in the hallway, this information will help the money to be returned to my classroom.
Routines
You will find on my website a copy of our class schedule for times of subjects, specials, lunch, etc. I will try my best to keep to this routine, but as we all know things come up and routines need to be altered.
Book Orders
Your child will be bringing home a form to order books about once a month. If you wish to order, simply fill out the form and send the correct amount of money (checks only) made out to Scholastic in an envelope or ordering will be available on-line (info. will follow). These orders are provided as a convenient way for you to buy quality books for your child at a low price.
Birthday Treats
Celebrating a birthday is a very exciting time for children. If you would like to send something special to celebrate your son/daughter's birthday, the BV school district has asked parents to send non-food items. Some ideas may include: birthday pencils, book marks, decorative erasers, yo-yos, play-dough, etc.
Breakfast/Lunch/Snacks
Your child may choose to participate in the school breakfast, second chance breakfast, milk, snack, or lunch program. Payments can be made online through your family access account or checks/cash sent to school to be put into your account through the lunchroom. Breakfast will begin each day at 7:30-8:00 in the lunchroom; milk and second chance breakfast (if your child did not eat the earlier school breakfast or at home) will be at 8:00 each day. Snack will be each afternoon at 1:30 approximately. Your child may choose to bring their own lunch and snack each day if they do not wish to participate in the school program offered. Your child may also bring a water bottle filled with water that closes to school each day if they so choose to cut down on the amount of times leaving the classroom for drinks.
Language Arts
Spelling – new list will be sent home Friday of previous week. Spelling Tests will be on Fridays unless no school then they will be on Thursdays. Lists may also be found on my website.
Sight words – words to know by sight. These words will be on spelling lists at the bottom. Two of the words will be on the spelling test each week. Students will be expected to read visually all sight words by the end of the year.
Reading – new story each week and skills to work on. Students will be taking a weekly reading test on Fridays or Thursdays if no school Friday. Tests will consist of questions over stories read aloud/or to self; using sight words in sentences; phonics skills of week; writing to tell about the story using appropriate sentence structure and grammar.
Writing - conventions (nouns, verbs, pronouns, adjectives, adverbs, parts of a sentence); writing of complete sentences/stories using appropriate grammar and sentence structure. Students will also be doing journal writing throughout the school year.
Math
Students will learn many math concepts throughout the school year.
Addition and Subtraction facts – students will be expected to know their addition facts to 10 and subtraction facts within 10. Students will practice math facts in school and will be expected to practice as well at home. Fact cards will be sent home to keep and practice.
Baggie Books
Baggie books will be sent home with your child to read aloud with an adult or older sibling. Books can be returned once your child has fluently read the book. Students will then read the book aloud to a volunteer. After reading 5-6 books at one level fluently students will move up to the next level. Reading days will be set once the schedule can be arranged. Students will be checked to see what their reading level is at the end of each quarter.
Homework
Weekly homework packs will be sent home on Fridays and may include: one-minute fluency reads; addition or subtraction 1 minute practices; decodable readers; reading/writing/spelling skills page, or math skills page. Students will have until the following Friday to complete the pack. I will keep a record of who has turned in their weekly homework pack. When homework packs are turned in your child will receive a Lynx Ticket to be used in conjunction with our Lynx celebrations.
Book-It
Your child will receive a monthly Pizza Hut book it sheet starting in Oct. and go until end of March. If your child reads for the specific amount of time listed on the sheet they may color in that day. When the month is over they may turn in their sheet for a Pizza Hut personal pan pizza slip. This is not mandatory but up to the student and parent if they wish to complete. Slip must be signed by student and parent.
I can't wait to begin working with your child and create excitement for learning.
Mrs. Huska
<![if !vml]>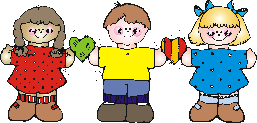 <![endif]>